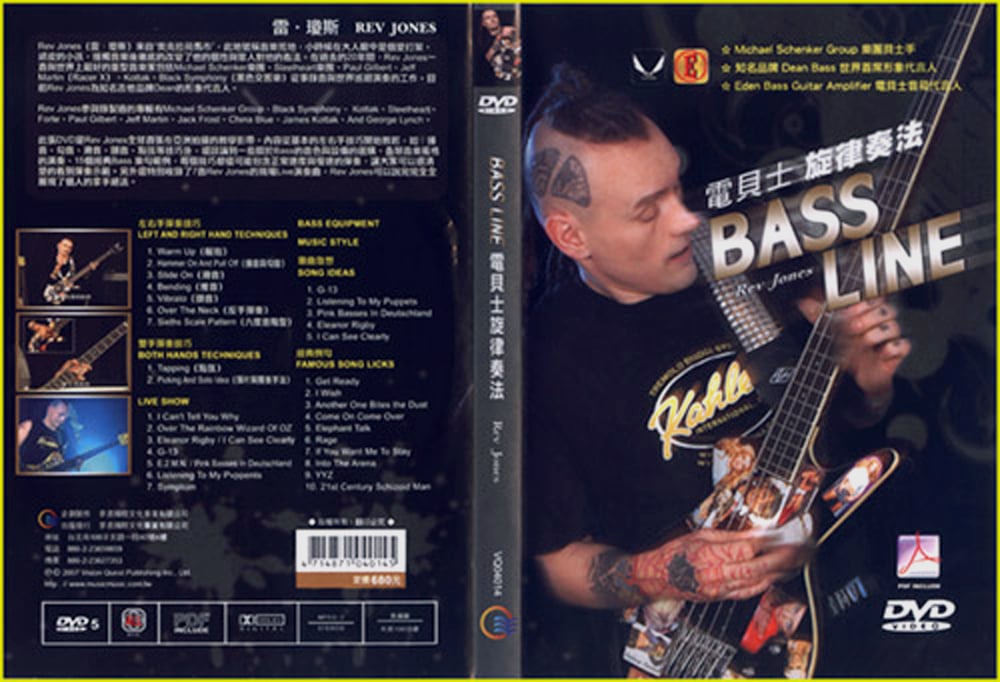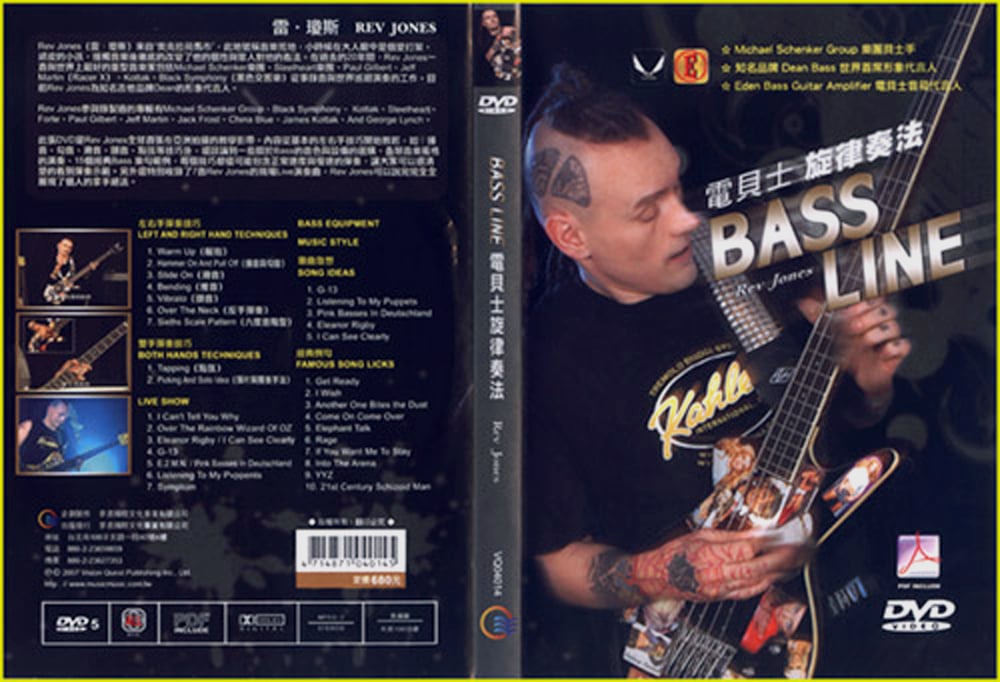 Rev Jones "Bass Line" DVD
by Rev Jones
$20.00
Rev Jones "Bass Line" instructional DVD.
This is the first DVD release from bassist REV JONES, it was shot in Taiwan while making some promotional appearances. The DVD covers basic right and left hand techniques, warm up exercises, picking exercises, lots of two handed tapping, and he demonstrates a couple of his solo pieces as well as several classic bass lines that influenced his playing. REV also discusses some different styles of playing, practicing, getting the right sound, picking out equipment, and gives some advice on expanding your playing level. Each example is demonstrated normal and slow speed and a split screen shows the right hand the whole time so you can clearly make out what is being played, and a pdf file containing notation and tab is included on the disc. The DVD also includes a live solo performance featuring seven songs.
This DVD is for all levels beginner to advanced.